Become a Member
Jewish Women's Foundation members experience the rewards of convening with other funders to create change in the community and the world.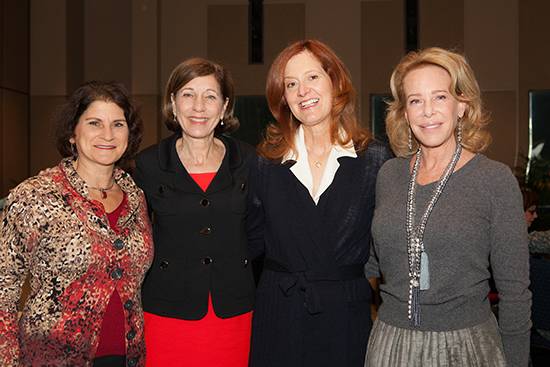 JWF members have varied backgrounds and experience, yet share a strong desire for women to grow and learn in new ways. The organizational structure is simple. Every member has a vote and each vote makes a difference.
View photos from the most recent Jewish Women's Foundation Annual Meeting.
The Jewish Women's Foundation:
Provides funding for projects that make a difference in the health, status and economic power of Jewish women and girls around the world
Offers opportunities for women and girls in the Jewish community to achieve greater influence and success
Allows Jewish women to support women-centered causes
Provides education on important issues that women care about
Builds bonds of friendship and camaraderie among a diverse group of caring and committed women
It's easy to become a member.
You can choose your level of involvement.
Membership Rates:
$5,000 over five years for women age 40 years and younger
$10,000 over five years for women age 41 and above
$100,000 over five years for a lifetime membership which entitles you and immediate family members to membership
Simply recommend a grant from your donor advised fund or family foundation for your first installment or you can review other ways to give.
Become a member of the Jewish Women's Foundation by filling out the form below.
Contact Sarah Schatz, Manager, Philanthropy and Social Impact, for more information. (858) 279-2740
JWF Membership Form
Together we have an opportunity to directly impact the issues confronting Jewish women and girls in our community—in a collaborative, proactive and strategic fashion. JWF welcomes you as a member and greatly appreciates your generous gift.