Peter Chortek Leadership Award

Do you know someone who demonstrates excellence in community service, leadership, and philanthropy?
The Peter Chortek Leadership Award recognizes Jewish high school students in San Diego who are making a difference in our community by taking
tikkun olam to the next level through their innovative leadership and passion.
---
Congratulations to the 2021 Recipients!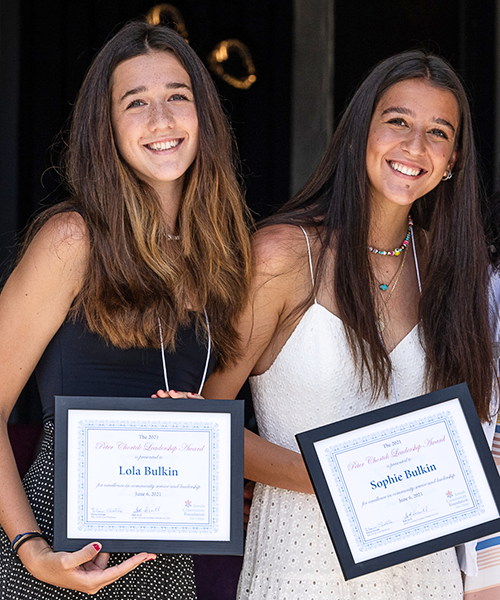 Lola and Sophie Bulkin
will be beginning their senior year at Del Norte High School and are the co-Founders of the
Together as One
movement. These twins, together with a childhood friend, created this movement to educate teens about the prejudices experienced by their peers to eliminate those biases and spread unity and positivity. They spread this message by sharing their own stories, spreading kindness throughout the community, and bringing people together. Lola and Sophie have also placed importance on donating money to various causes, including teen mental health. Their message has reached ten high school campuses both locally and internationally.
Watch Lola and Sophie's video below.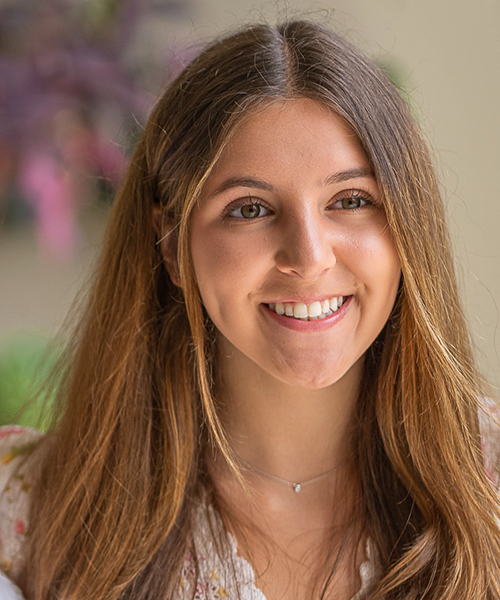 Ashley Cohen
will be beginning her senior
year at the Lawrenceville School and created
Helping the Hungry Virtually
. Ashley saw how many members of the community were being affected by COVID-19 and wanted to help provide those people with as much food as possible. Her project is now in seven states around the country and has provided over 200 families with gift cards to various supermarkets. Ashley found a group of teens from all over the nation and united them with the common interest of helping people dealing with food insecurity due to COVID-19. Ashley is committed to continuing this project into the future.
Watch Ashley's video below.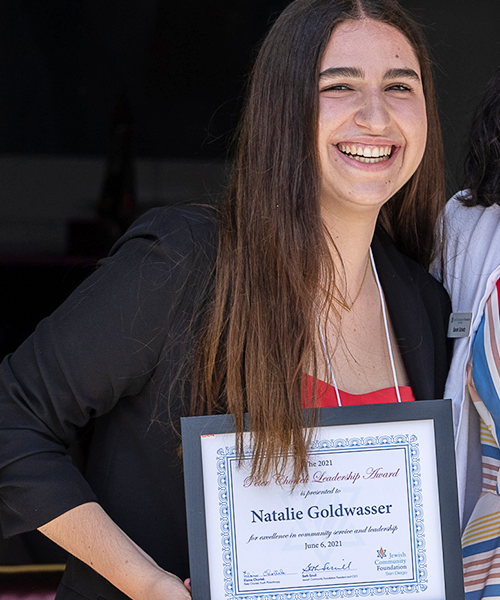 Natalie Goldwasser
will be beginning her senior year at The Bishops School. Her project addresses the issue of education inequity. Natalie started her own organization called
Kids Too
that has donated over five thousand dollars' worth of school supplies to students at under-resourced schools across San Diego County. She made it her mission to inspire others who are driven towards community service to go out and pursue that idea. Natalie said that from a young age she cared about the under-privileged students at her school and wanted to do something to help. She has made that vision a reality.
Watch Natalie's video below.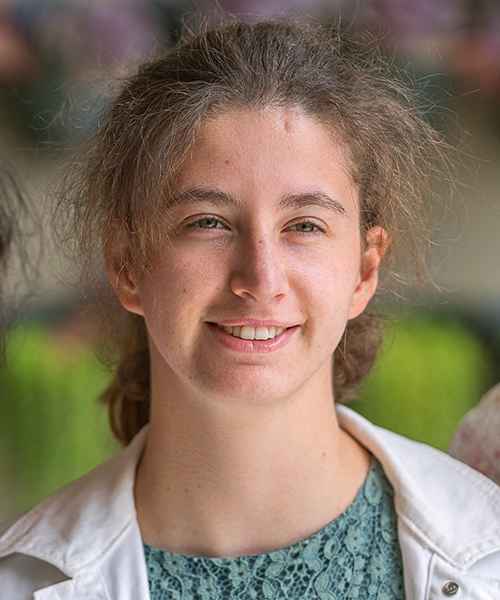 Abigail Holman
will be beginning her senior year at La Jolla Country Day and is the current president of
Serving Spoons
, a nonprofit organization that prepares and delivers healthy meals to families in need. Abigail assumed the leadership role in July of 2018, and has poured herself into the organization, increasing the number of people they help from 17 to 32 people, in 10 different families, each month. Abigail combines her love of cooking with her passion for community service to help those who suffer from food insecurity. Abigail believes that the best part is not just serving others,
it is getting to talk the people she is helping and learn more about them.
Watch Abigail's video below.
Chortek Award Links
Peter Chortek Leadership Award Flyer
Peter Chortek Leadership Award Videos
Learn more about Peter Chortek z"l.
Criteria for Award:
Applicants have organized and led an extraordinary tikkun olam project that has benefited others, their neighborhood, the community, the environment, or the world.
Applicants have demonstrated initiative, passion and positive spirit, and have inspired others to make a difference.
Applicants have created awareness about their issue, cause, or project.
Applicants have a long-term vision for the growth and sustainability of their work.
Applicants must currently be in high school, and have been involved with their project for at least one year prior to application.
Award Recipients Receive:
$5,400 Stipend
$540 to establish a Donor Advised Fund at the Jewish Community Foundation
Professional Video about your project
Competitive applicants for this award have dedicated significant time and intention to:
Creating a new project or program to improve his/her community, or;
Enhancing an existing project or program through innovation and community building, or;
Inspiring large numbers of their peers to get involved in service projects or social justice programs.
About the Peter Chortek Leadership Award
Peter Chortek z"l was not religious, but fiercely proud of being Jewish. He was committed to making a difference. His passion and focus was Jewish education, believing quality Jewish education would help insure a vibrant Jewish future. For Peter it meant being supportive of venues that would influence Jewish continuity. These include: day schools, Jewish camps, Hillel, Birthright, March of the Living, Jewish Community Centers and his synagogue.
The Peter Chortek Leadership Award was created to foster Jewish communal involvement by rewarding Jewish teens who are practicing tikkun olam, repairing the world.