2015-16 Jewish Teen Foundation
Mission
The Jewish Teen Foundation aims to invest in organizations that secure the essential needs of at-risk youth.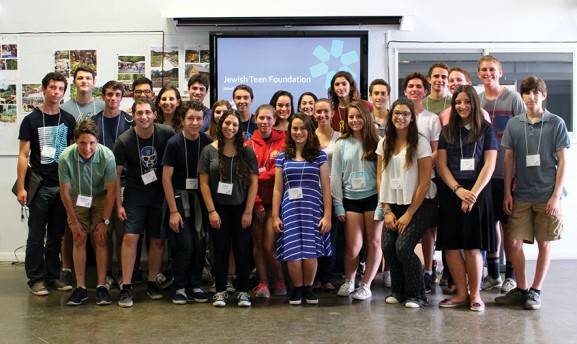 This year, the Jewish Teen Foundation committed to making a strategic impact to affect the lives of at-risk youth in San Diego and Israel. As program officers, these teens researched nonprofit organizations, met with experts and philanthropists, and reviewed 30+ grant applications from organizations seeking funding. The next phase of their program involved interviewing representatives from some of these organizations, going on site visits and developing consensus on which organizations to support.
During that time, JTF program officers raised funds for their grantmaking pool. Between February 1st – April 8th, 2016, they asked for support from their community to help them make larger and more meaningful grants to organizations doing important work with at-risk youth. They chose the eight organizations below and granted out a total of $33,900.
Last year, JTF gave out seven grants, ranging from $2,000 – $5,000, for a total of $25,000. Click here to learn about last year's grantees.
Grantees
ELEM – Grant Amount: $5,000
Founded in 1982, ELEM/Youth in Distress in Israel is the country's leading nonprofit organization dedicated to treating and transforming the lives of troubled youth
Just In Time – Grant Amount: $1,800
Just in Time for Foster Youth engages a caring community to help transitioning foster youth achieve self-sufficiency and well-being.
Jewish Federation of San Diego – Grant Amount: $5,000
To support the Shalom San Diego Initiative which aims to lower barriers and encourage new residents and interfaith families to engage "Jewishly" in ways personal to them.
Monarch School – Grant Amount: $5,000
Educating students impacted by homelessness and helping them develop hope for a future with the necessary skills and experiences for personal success.
North County Lifeline – Grant Amount: $4,000
Building self-reliance among youth, individuals and families through problem solving, skill-building and accessible community-based services.
Reality Changers – Grant Amount: $4,000
Supporting programs to help low-income youth become first generation college students.
Voices for Children – Grant Amount: $5,000
Supporting the Court Appointed Special Advocate (CASA) program that matches adult advocates with children in the foster care system.
Yemin Orde – Grant Amount: $4,100
Yemin Orde Youth Village is dedicated to giving at-risk and immigrant youth the highest quality care and education in Israel.
---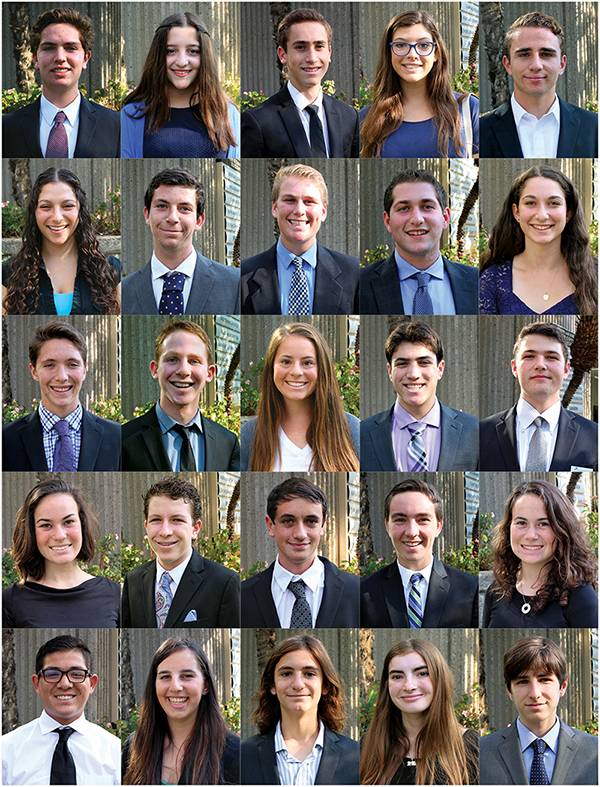 The Jewish Community Foundation welcomed the second cohort of the Jewish Teen Foundation (JTF). JTF attracts a diverse group of Jewish high school teens from San Diego County who are committed to making a difference in their community through tzedakah.
This year's participants are from all over San Diego County and represent 12 different high schools and 6 different synagogues. All of this year's officers and leadership team are shown in the photo collage above.
Follow the Jewish Teen Foundation as they strive to make a strategic impact in the lives of at-risk youth.



First Year Program Officers:
Alejandro Cohen
Chloe Dahan
Sam Deverett
Hannah Eisenberg
Simon Glezer
Jeffrey Gold
Danya Greenberg
Madison Hankin
Nadav Kempinski
Michael Kornberg
Rebecca Leitner
Nathan Miller
Idan Mualim
Adam Oberman
Sam Pidgeon
Jacob Simon
Eli Smith
Rachel Sragovicz
Jamie Zimmerman
Leadership Team:
Max Feinswog
Nate Goodman
Jordan Hankin
Jake Kornfeld
Shayna Sragovicz
Emma Voit