Professional Advisors
The Foundation can help you serve your clients.
As a professional advisor, you have clients who care about the community. By working with the Foundation, you can help them apply their passion to give, while enjoying significant tax benefits. The Foundation works with advisors from the legal, accounting, insurance, wealth management, and investment fields to help individuals and families reach their charitable goals.
Click here for Foundation Resources and References.


The Foundation offers the Trusted Charitable Advisor (TCA) program to advance charitable planning and to further strengthen our partnership with the San Diego professional advisor community.
For program details click here.
For a list of the Trusted Charitable Advisors click here.
For the Trusted Charitable Advisor brochure click here.
North County Estate Planning Council Meetings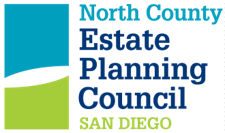 During the Pandemic, JCF has been proud to partner with the North County Estate Planning Council to host their monthly gatherings online. Please click on the links below to watch the videos.
September 7, 2021
The Family Office
The History and Story of the Kraemer Family and its Family Office
featuring Ron Ferrari, John Kraemer, Brett Albrecht, and Belinda Kraemer
moderated by David Jacobs
August 4, 2021
Planning for Real Estate Families Series:
Exploring the Challenges and Opportunities for Multi-Generational
Real Estate Families
featuring Emily Bouchard, Dawn Hall Cunneen, and Douglas P. Wilson
July 6, 2021
Effective Trusteeship: Fiduciary Thinking, Wealth Management,
Family Dynamics, and Stewardship
featuring Laurent Roux and Scott D. Weaver
June 1, 2021
Combining Advanced Insurance and Charitable Planning Designs
Flexible Tax and Estate Techniques for High-Net-Worth Clients
May 4, 2021
Federal and State of California Tax Law, Regulations and Rules Update
featuring Roberta Robinson, Kristan Shepard, and Katie Swafford
April 6, 2021
Keeping the Trust: Community Foundations, Your Clients,
and Making a Difference
featuring Beth Sirull, Mark Stuart, and Christy Wilson
moderated by Terry Mazany
March 2, 2021
The Challenges of Spotting and Combatting Elder Financial Abuse
featuring Paul Hynes, Paul Greenwood, D. Robert Deringer, and Amy Waszak
February 2, 2021
Planning for the $30 Million to $150 Million Taxable Estate: From the Basics to the Creative to the Exotic
featuring Mark C. Morris of LevitZacks
January 5, 2021
Building a Great Family: What I Learned from Interviewing 100 Global
100-Year Family Enterprises
featuring Dennis Jaffe, Ph.D.
October 6, 2020
State of the Various Sectors of the Real Estate Markets with the COVID-19 and Economic Shutdown
with Douglas Wilson, Timothy Wright, Robert Vallera, and Mike Moser
August 4, 2020
Planning for the $30 Million to $150 Million Taxable Estate:
from the Basics to the Creative to the Exotic
with Mark C. Morris of LevitZacks and
Phil Sullivan of Sullivan, McGibbons & Associates
July 7, 2020
The Challenges that Fiduciaries (Trustees) Face with This Volatile Financial and Economic World We Are Now Living In
(As well as the World We Are Facing with the COVID-19 Pandemic and the Sheltering in Place and Businesses and Courts that are Closed)
with Carlee Harmonson of Union Bank, The Private Bank and
Dawn Hall Cunneen of Cunneen & Booth
June 2, 2020
Charitable Planning When the Stars Align:
Why 2020 is the Year for Charitable Gifts
with Steve Chidester of Withers Bergman and John Kraemer of WealthPoint
May 12, 2020
The Best Planning Ideas Today in the Face of COVID-19,
COVFEFE, and Chaos
with Paul S. Lee of Northern Trust
Professional Advisors Annual Gathering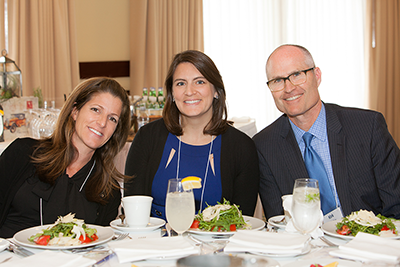 In addition, the Jewish Community Foundation offers a high level technical event annually for advisors to learn new developments in charitable planning and keep up to date on relevant law. This is open to all advisors and typically offers continuing education credit for attorneys, accountants and financial advisors.
Click here for more information.
Use the following tools to help your clients achieve their philanthropic visions: