Financials & Investments
View our archived financial and investment data
Financial Highlights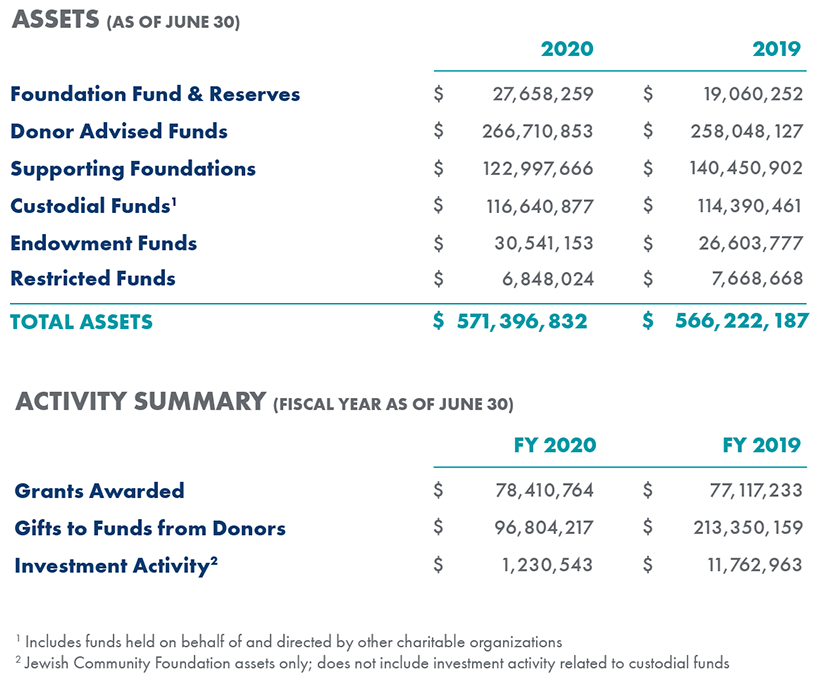 Audited Financials
Investment Performance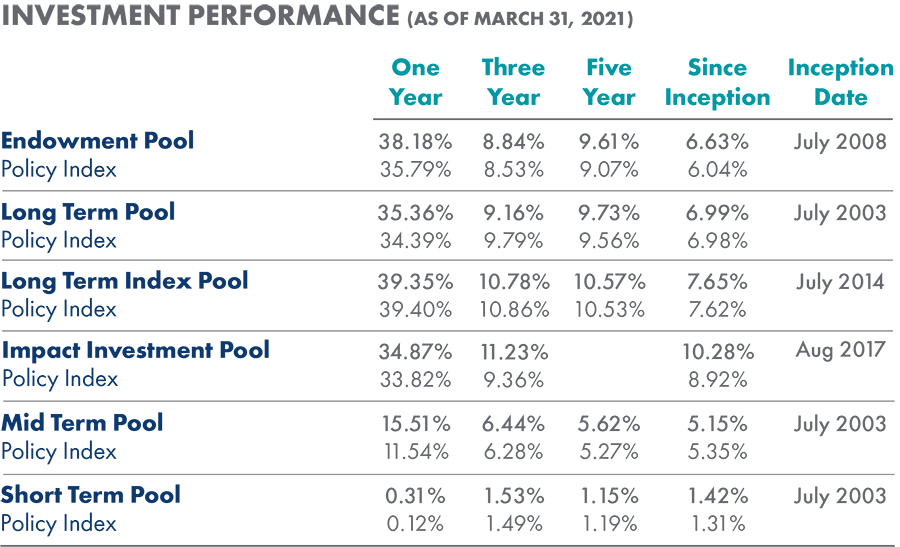 Investment Pools
The Foundation's Investment Committee and independent investment consultant, Pavilion Advisory Group, oversee the following pools to accommodate varied charitable objectives.
Click here to access the Investment Pools Recommendation form.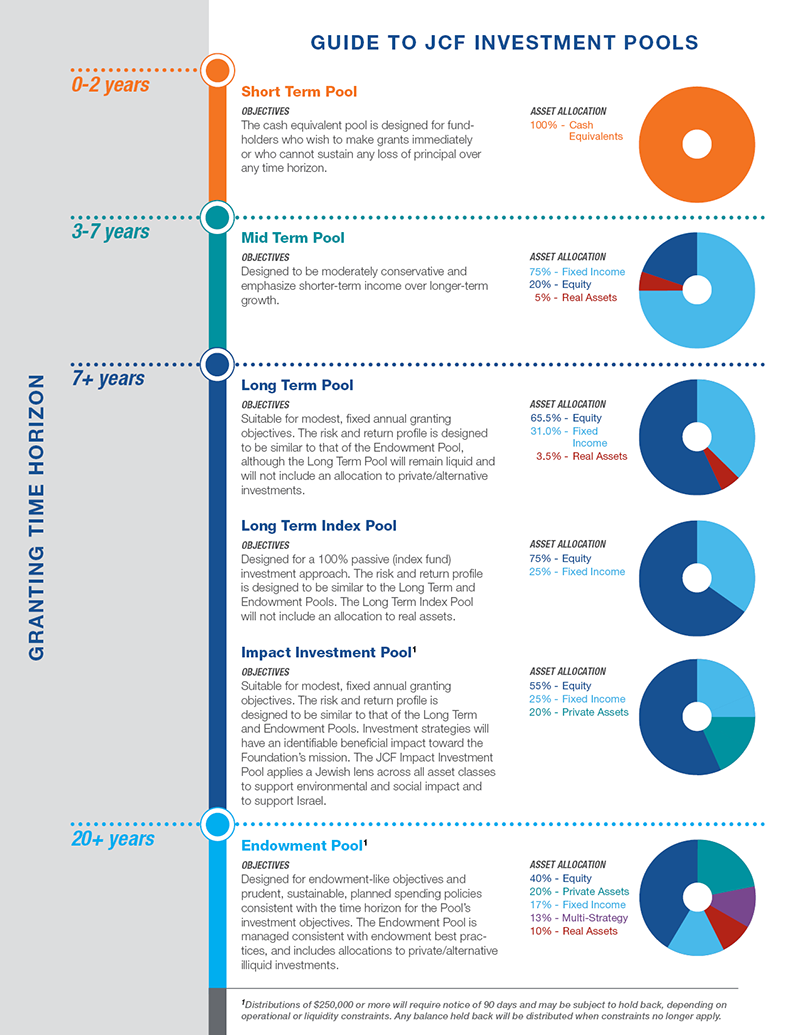 Please contact Jeremy Pearl, Executive Vice President and CFO, with any questions about our investment pools.
Forms 990
An essential ingredient for good governance is open access to information. The Foundation reports to the community in an honest, direct and intentional manner.