50th Anniversary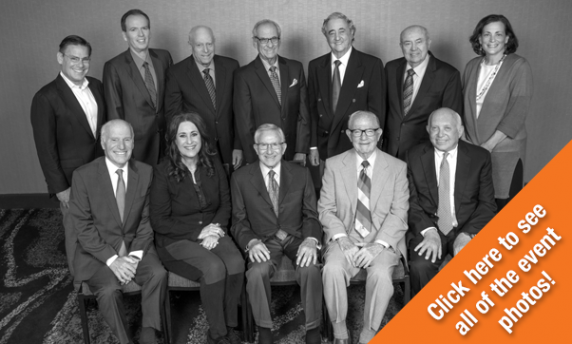 50 fulfilling years of giving!
It's time to celebrate our past and focus on our future.
In our 50th year, the Jewish Community Foundation has grown to become the second largest community foundation in San Diego, distributing more than
$1 billion in charitable gifts over its lifetime. We have been and will continue to be a valuable contributor to our donors' philanthropic success and to the success of the community at large.
Jewish Community Foundation Celebrates 50 Years of Helping Donors Achieve Their Philanthropic Goals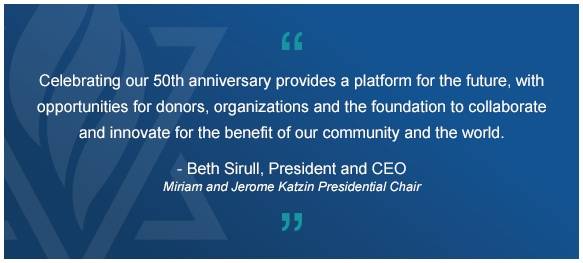 $1 BILLION STRONG
The Foundation has distributed over $1 billion to more than 5,000 Jewish and secular organizations, improving communities and empowering donors.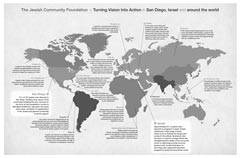 History of Giving:
50 years of turning vision
into action
Download Map (PDF 2.9mb)
Visit our History page to read about important milestones in the Foundation's mission to guide and enhance the philanthropic passions of its donors.
INVEST IN YOUR PASSION. HELP BUILD THE FUTURE
In order to continue our mission well into the future, The Foundation embraces the Jewish value of Dor L'Dor-Generation to Generation-we include families in multi-generational conversations that pass on cultural values and help promote the next wave of committed donors thereby ensuring future stewardship and continuing the tradition of Tzedakah.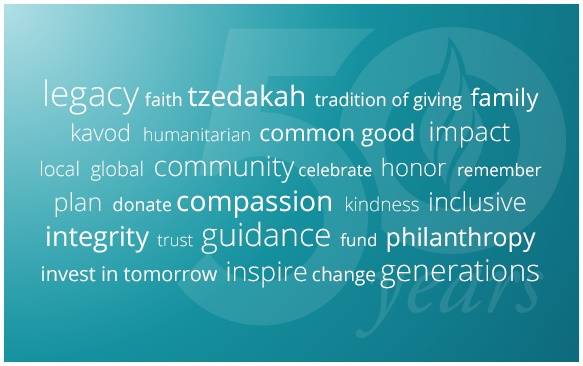 Whoever practices charity and justice fills the world with loving kindness.
– Talmud

At the Jewish Community Foundation, inclusive philanthropy knows no boundaries, as Foundation donors have the flexibility to support Jewish and general causes in local, national and international regions. And meaningful philanthropy is achievable by everyone, as a donor-advised fund can be established with as little as $1,800.