Estate Planning Vehicles
There are many ways to leave a meaningful legacy in the community. The Foundation will assist you in choosing the best vehicle for your estate planning.
Bequest Language
Bequest: A bequest made through a will or living trust is the most popular tool and the simplest.
I give (cash of $_________ or ___% of my estate or specified property) to (legal name of organization and tax ID number) to be used for (designation).
A Charitable Gift Annuity
A Charitable Gift Annuity (CGA) is an agreement between you and the Foundation. In exchange for assets irrevocably transferred to the Foundation and designated to the charities of your choice, you receive regular fixed payments for life backed by the resources of the Foundation.
After the beneficiary's lifetime, the remaining principal in the annuity goes to the named charity or charities. The Foundation engages Union Bank to manage its CGA program.
For more details, view our CGA flyer.
Charitable Remainder Trust
A Charitable Remainder Trust (CRT) is a trust arrangement between you and a trustee of your choosing. You transfer property, but retain the right to receive income. At the end of the trust's term, the principal is distributed to the Foundation and used to establish a permanent fund in your name. It may also be added to a family donor advised fund or foundation. There are two types of CRTs:
A Charitable Remainder Annuity Trust (CRAT) provides a fixed payout
A Charitable Remainder Unitrust (CRUT) provides a variable payout.
In both cases, you may receive an immediate income tax deduction and avoid capital gains tax on the transfer of appreciated assets, while creating a legacy for future generations.
Charitable Lead Trust
A Charitable Lead Trust (CLT) is the reverse of the Charitable Remainder Trust. An organization receives income for a fixed term after which the remaining assets may revert to the donor or other family member.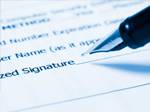 Life Insurance
Life insurance is insurance that guarantees a specific sum of money to a designated beneficiary upon the death of the insured. Properly structured, a gift of life insurance can greatly increase your philanthropic impact.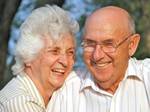 Retirement Plan
The primary advantage of making a charitable bequest of a retirement plan such as an Individual Retirement Account (IRA) or Pension Plan is that doing so allows you to bypass both the income tax and estate tax. An individual must do this through a beneficiary designation form approved by the plan sponsor. Gifting retirement plan assets to charity during your lifetime may also result in substantial tax savings.