Governance Leadership Institute (GLI)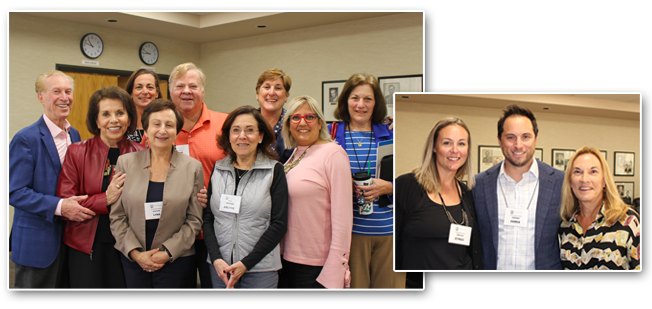 Spinning off the success of the Endowment Leadership Institute (ELI) program, the Jewish Community Foundation Board initiated the Governance Leadership Institute (GLI) in 2008.
The GLI program educates San Diego Jewish organizations' senior level professionals and lay leaders in educational seminars focused on best practices in governance and ongoing leadership development training. Participants also commit to work on a variety of organizational building skills like developing long-term strategic governance, and implementation plans with benchmarks to measure progress. With skills from GLI, organizations continually educate exceptional boards that are strategic, inquisitive, consistent and mission-oriented.
The Marty Klitzner Symposium for Financial Integrity was established by the Jewish Community Foundation and Jewish Federation of San Diego to honor the legacy of Marty Klitzner, who was an outstanding and beloved community leader. The Symposium is offered annually through GLI and aims to strengthen board, committees and staff knowledge and practice in carrying out a nonprofit's financial responsibilities in the areas of financial statements, budgets, internal controls, risk management, external audits, conflicts of interest and ethics policies, and board/staff training practices.
The ultimate goal of GLI programs is to give the organizations important management and governance tools that inspire donor confidence.