Chortek Leadership Awards Past Recipients
2020 Recipients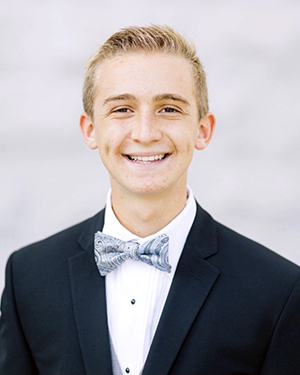 Zachary Patterson
is a Junior at University City High School. He realized that students, the primary stakeholders in education, were missing from education's governing body, and spent three years working with San Diego Unified School District to create the
Student Advisory Board and the Student Board Member position on the San Diego Board of Education
. After receiving final approval from the Board of Education, Zachary was elected the first Student Board Member, representing over 100,000 students, a position he will hold until June 30, 2021. Zachary involved thousands of students across San Diego Unified as he created a system that could represent the district's diversity on the Student Advisory Board and participate in the election of their representative.
Watch Zachary's video below.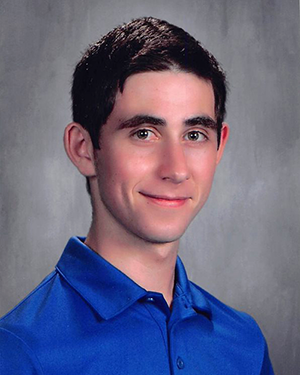 Jason Wexler
is a Senior year at The Grauer School. Jason created
Answer to Cancer
, a 12-person team of primarily Jewish students from around San Diego, to raise money for the Leukemia and Lymphoma Society. Raising $36,000 last year, this year's Answer to Cancer's goal is to raise $60,000, and the team has expanded to include 21 diverse students from around the county. Inspired by the death of a friend's dad from non-Hodgkin's lymphoma, Jason led his team in letter-writing and email campaigns, restaurant fundraiser nights, a raffle at a youth theater show, and a performance event with over 100 people in attendance. He is currently developing new and innovative ways to connect in light of the pandemic.
Watch Jason's video below.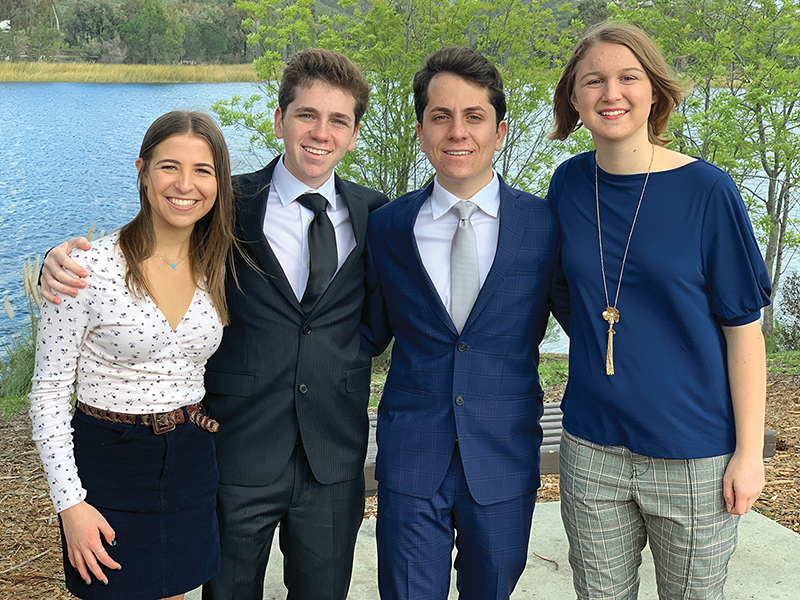 2019 Recipients: Talia Schauder, Ilan Matkovski, Max Matkovski,
and Aurora de Tagyos
Ilan and Max Matkovski are Seniors at West Hills High School and are the Co-Founders and Co-Presidents of the West Hills High School Homeless and Hunger Awareness Club. These eager twins created this club from scratch as Freshman in a local Starbucks. It has grown beyond their wildest dreams. They now have over 40 active teens that attend weekly meetings during which they educate about San Diego's poverty epidemic and plan supply drives for those in need. Ilan and Max are firm believers in hard work — and want to really show others that with determination and passion, you can have a profound effect on those struggling around you. Watch Video
Talia Schauder is a Junior at Poway High school and has created Talia's Tolerance Tour. She developed this project as a result of her interest in sharing her grandfather's Holocaust survival story. Talia realized that there was a need to educate teenagers in middle and high schools about the Holocaust — teen to teen. Her project started as a presentation to a school that was having issues with anti-semitism and has grown to presentations to diverse audiences of teens and adults county-wide. Just two days ago Talia spoke to 1500 high school students at Rancho Bernardo High School. We are excited that Talia is a Junior and that we will have her local for one more year. Watch Video
Aurora de Tagyos is a Senior attending La Jolla High school. Her project addresses the issue of redirecting home-grown food waste to feed the food insecure. Backyard Bounty has been able to donate over 500 pounds of produce to the Hand Up Youth Food Pantry. Not only has Aurora made it her mission to educate the community about the issues both food insecurity and food waste pose to society, she has recruited donors and involved volunteers in the process. She is a remarkable young woman and we wish her the best with all her future endeavors. Watch Video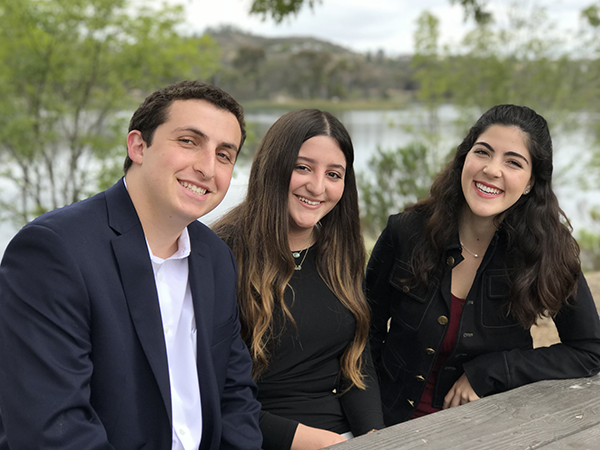 2018 Recipients: Max Mittleman, Chloe Dahan, and Chloe Gubbay
Peter Chortek Leadership Award Photos 2018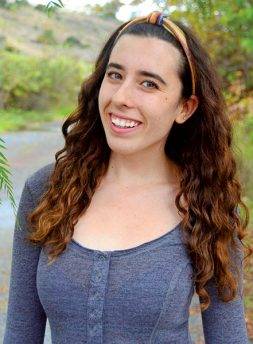 2016 Recipient: Noa Eaton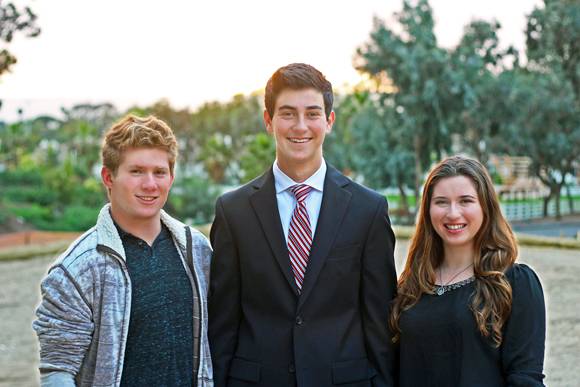 2015 Recipients: Noah Levinson, Joshua Kahn, and Lily Greenberg Call
Watch some of the Peter Chortek Leadership Award winners' videos below.