Support Jewish Teen Foundation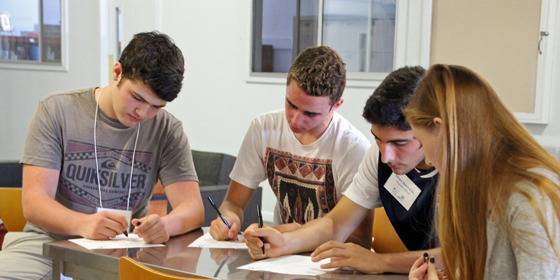 Over the course of 9 months, the teens of the Jewish Teen Foundation will learn about strategic philanthropy and how to support nonprofits effectively. Their grantmaking pool will be made up of contributions from the funds listed below and individual contributions from members of our community.
You can support the teens' philanthropic education with a contribution to JTF programs or to the grantmaking pool the teens will grant to nonprofits.
This program is supported by:
Youth Endowment Fund at the Jewish Community Foundation
Chortek Weisman Family Foundation, Galinson Family Foundation, Laura Galinson and Viterbi Family Foundation
Larry Pidgeon Endowment Fund for Young Philanthropists at the Jewish Community Foundation
Jewish Teen Funders Network Foundation Board Incubator, funded by Laura Lauder and the Maimonides Fund