2020-21 Jewish Teen Foundation
Mission Statements
The Leaders (returning students) aimed to invest in organizations that help with food insecurity during Covid-19, and the Program Officers (new students) focused on organizations that support teen mental health.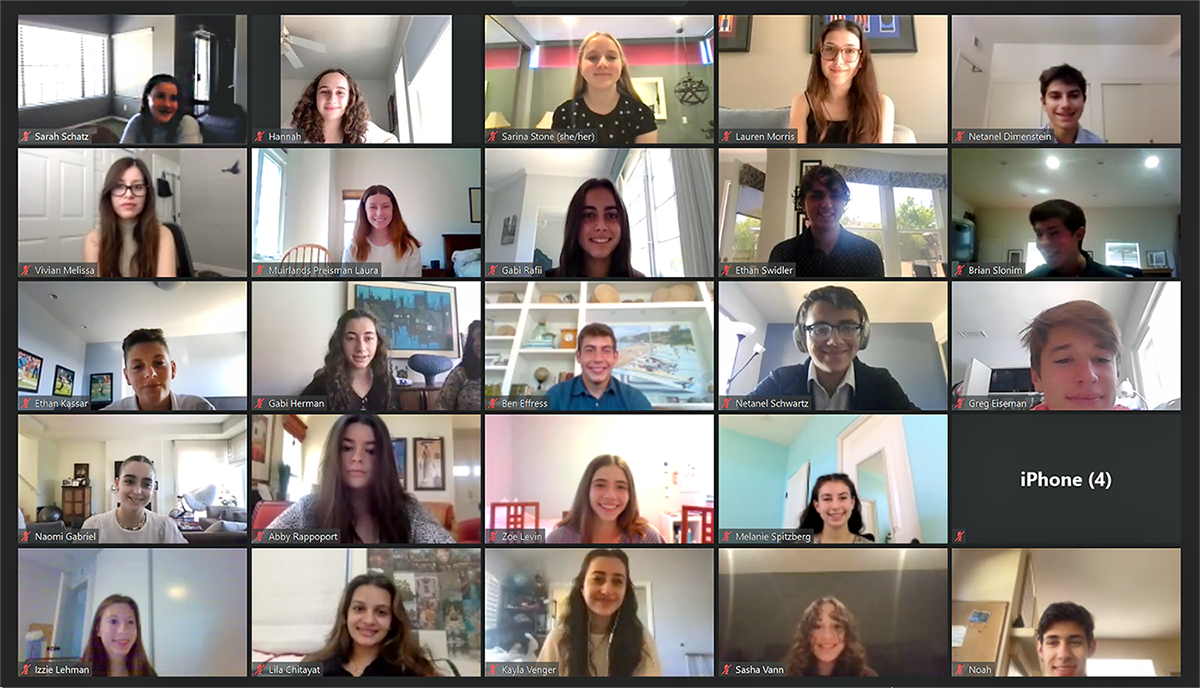 The 2020-21 participants awarded 7 grants to the organizations listed below for a total of $23,000.
Grantees
Food Insecurity During Covid-19
Leket Israel
Unique among all other organizations that serve the poor in Israel and food banks worldwide, Leket Israel's sole focus is rescuing healthy, surplus food and delivering it to those in need through partner nonprofit organizations.
San Diego Food Bank
The Jacobs & Cushman San Diego Food Bank and their North County Food Bank chapter are committed to providing food assistance and resources to the 350,000 people they serve every month and those affected by the Covid-19 crisis.
San Diego Hunger Coalition
San Diego Hunger Coalition leads coordinated action to end hunger in San Diego County supported by research, education, and advocacy. Their vision is that everyone in San Diego County has enough food for an active, healthy life.
Yad Ezra V'Shulamit
Founded in 1998, Yad Ezra V'Shulamit began by delivering food baskets to fifty local families. Since then, it has expanded into a nation-wide operation which includes weekly and holiday food distributions of thousands of baskets and children's centers feeding over 500 children every day.
Teen Mental Health
Jewish Family Service of San Diego (JFS)
JFS offers individual counseling and support groups for youth, couples, families and adults across the lifespan; areas of specialty include mood disorders, bereavement, aging, domestic violence, and issues impacting couples and families.
Project Proactive
Project Proactive aims to break mental health stigmas and proactively alleviate barriers to health through spreading awareness and education.
Refuat Hanefesh
Refuat Hanefesh strives to create a Jewish community that is more aware, respectful, and empathetic to people living with mental illness. Their vision is a supportive community that openly discusses mental health, works to improve overall well being, and readily comes to the aid of those experiencing mental health challenges.