2016-17 Jewish Teen Foundation
Mission
The 2016-17 Jewish Teen Foundation aims to invest in organizations improving mental health treatment for teens as well as individuals affiliated with the military.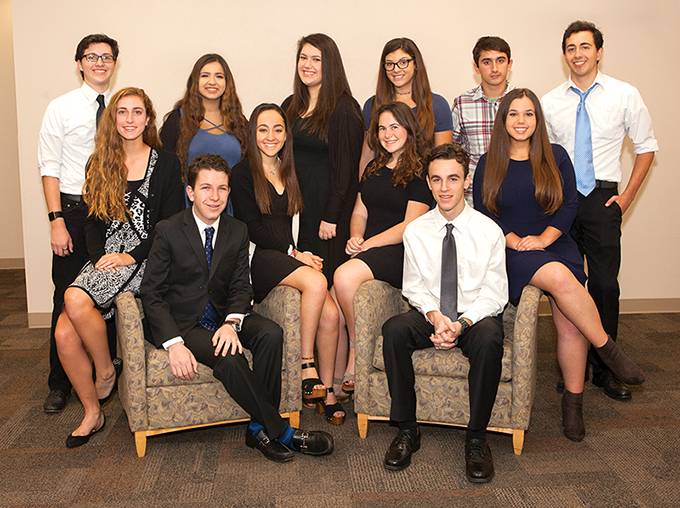 Grantees
American Jewish Joint Distribution Committee (JDC) –
Grant Amount: $5,000 to Outside in Youth Program
The JDC works in 70 countries to alleviate hunger and hardship, rescue Jews in danger, create lasting connections to Jewish life, and provide immediate relief for victims of natural and man-made disasters.
ARTS: A Reason To Survive –
Grant Amount: $5,000 to Student Services Department
ARTS is a nationally recognized, multidisciplinary creative youth development agency offering informal and professional creative experiences to build hope, confidence, and 21st Century life-skills among youth facing adversity.
Jewish Family Service –
Grant Amount: $2,500 to Positive Parenting Program
Jewish Family Service is a client-centered, impact-driven organization working to build a stronger, healthier, more resilient San Diego.
Mental Health Systems: Teen Recovery Center –
Grant Amount: $3,000 to Recovery Treatment Curriculum
Mental Health Systems is a non-profit agency founded in 1978 to improve the lives of individuals, families and communities facing substance abuse and behavioral health challenges.
North County Lifeline –
Grant Amount: $4,600 to At-Risk Teen Barrier Buster Fund
North County Lifeline builds self-reliance among youth, individuals and families through problem solving, skill-building and accessible community-based services.
Check Presentation Ceremony 2017