Community Trip to Israel
Start-Up Nation Meets Social Innovation
POSTPONED – New Dates Forthcoming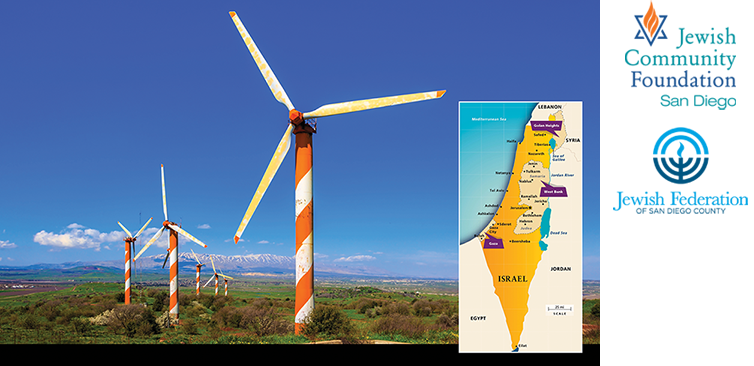 Coined "Start-Up Nation" more than a decade ago, Israel has grown to be one of the world's most exciting destinations for innovative social solutions. Israel has become a magnet for investors and philanthropists looking to build and scale solutions to global crises in water, poverty, hunger, health, energy, and the environment.
JOIN US and meet inspiring change-makers, prominent CEOs, social entrepreneurs, investors, and policymakers. Explore the factories, social enterprises, incubators, and research facilities that are leaders in building investable companies and financially sustainable solutions to the world's most urgent problems.
For questions, please contact Miri Ketayi:
mirik@jewishinsandiego.org or (858) 737-7138.