New Board Members 2019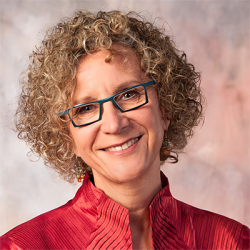 Tina Beranbaum
Tina is a behavioral scientist bringing over 25 years of experience in organizational development and executive coaching to her role as trusted advisor to senior executives and their teams. Her career journey has taken her from serving as a professor of industrial relations at McGill University in Montreal to operating as a leader of the federal program evaluation practice at PricewaterhouseCoopers Canada, to her current role as founding Principal and CEO of consulting firm Centauric, headquartered in Southern California and serving clients globally.
Tina is passionate about giving back to the community. As former chair of the Jewish Women's Foundation at the Jewish Community Foundation, she oversaw the curation and funding of programs aimed at developing teenage girls' self-esteem and leadership skills. For the Patton Foundation, Tina designed and facilitated innovative inter-generational leadership dialogues, providing an opportunity for leaders of all ages to learn from each other. Currently, she is on the Board of Advisors for the Shiley-Marcos School of Engineering and previously served on the board of the Kroc School for Peace Studies at the University of
San Diego.
Along with her full professional and volunteer agenda, she is a member at Congregation Adat Yeshurun, maintains a spiritual practice, enjoys long walks on the beach and time with her family.
---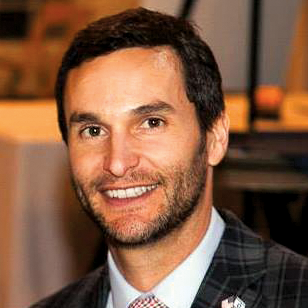 David Bramzon
David Bramzon was born in Mexico City and grew up in San Diego. He has a B.A. in Economics from the University of Pennsylvania. David is in the commercial real estate business, focusing on development, management, and sales of properties in Tijuana, Mexico. David is the Board Chair of the Jewish Federation of San Diego County, as well as a member of the Jewish Federations of North America National Young Leadership Cabinet. He is also a member of the AIPAC National Council, AIPAC New Leadership Network, and served as chair of the AIPAC San Diego council. He previously served on the San Diego boards of JNF, Stand With Us, as co-chair of Emerging Leaders at Jewish Family Service, and as co-chair of the ADL's Glass Leadership Institute. In his spare time David enjoys sports and fitness. He was a member of the USA Masters Half Marathon team at the 2017 World Maccabi Games in Israel.
---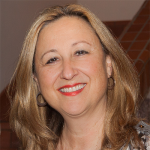 Debby Cushman-Parrish
As a fifth generation San Diegan, Debby is very proud of her family's dedication to the San Diego community and like them, has been actively involved with many Boards and organizations. Seacrest Foundation, San Diego History Center and with Girl Scouts of San Diego, as a leader for 13 years, as well as mentoring girls who achieved their Gold Awards. Debby earned a Bachelor Degree in Business Administration from the University of San Diego.
She is co-manager of Selma Investments, director of Cush Enterprises, and secretary/treasurer for the Cushman Foundation. Debby formerly co-owned businesses in the automotive and travel industries. Debby is passionate about her family's long legacy of serving our community, dating back to 1870's.
In her spare time, Debby is an avid genealogist. She also enjoys various hobbies including traveling, cooking, and scuba diving. Debby is married to Kent Parrish, owner of California Flight Academy, and their family includes son Nikolas (Kristen, 1-year old son) and daughter Britny (Tony, 1-year old daughter).
---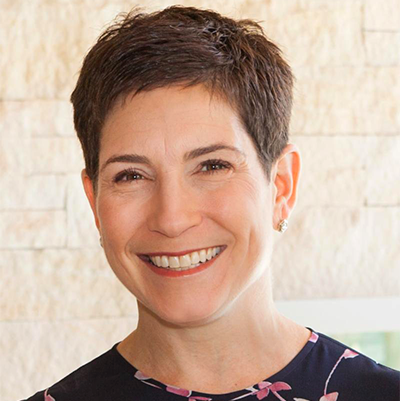 Jessica Effress
Jessica has lived in San Diego with her husband and 3 children since moving from Minneapolis in 2005. In San Diego she has been actively involved in the Jewish community as a lay leader for the Jewish Federation, the SDJA, and the Jewish Women's Foundation.
At the Federation, she served as the Young Adult Division Co-chair and then moved on to several positions on the Women's Philanthropy Board including Lion of Judah Division and lunch chair, Lion of Judah endowment Chair, Options Chair, and Leadership Development chair. She was a member of the National Young Leadership Cabinet from 2004-2010 and participated in Cabinet missions to Minsk, St. Petersburg, Berlin, and Morocco.
In the last year Jessica and her husband formed the San Diego JDC Impact Network through a partnership between Federation and the American Jewish Joint Distribution Committee (JDC). This network is a local giving circle pilot program that funded 2 programs in the Bulgarian Jewish Community. This effort culminated in a mission to Sofia to meet with the beneficiaries and interact with the community.
Additionally, Jessica served as a Trustee of the San Diego Jewish Academy from 2010-2016, and was the Development Chair from 2014-2017. Jessica has been a member of the Jewish Women's Foundation since 2006, served on the Council since 2015 and became the Chair in 2018. Prior to being a full time mom and volunteer, Jessica received a Masters in Historic Preservation and worked professionally as an Architectural Conservator in Boston, New York, and Minneapolis. She enjoys travel, cooking, and ceramics.
---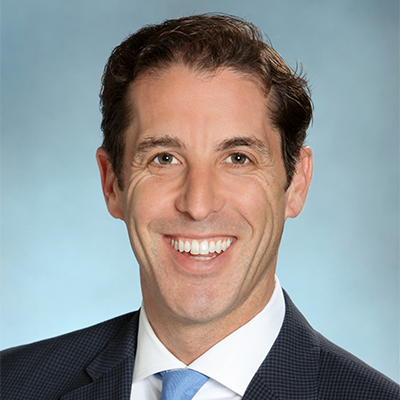 Graeme Gabriel
Graeme is the Chairman of the Board of ColRich, a residential real estate development and investment company based in San Diego. From 2004 to 2016, Graeme served as Co-President and Chief Operating Officer helping to establish the multifamily platform, growing it into a leading West Coast investment ownership group. Graeme joined ColRich in 2001 after relocating to San Diego from Washington, DC where he worked in the field of Commercial Real Estate for Donaldson, Lufkin and Jenrette Company and Ge Capital Real Estate.
Graeme is a graduate of the University of Pennsylvania with a B.A. in International Relations. He is currently President of Congregation Beth El, a Trustee at the Francis Parker School, a member of the Executive Committee at the Jewish Community Foundation, as well as a past Board Member of the Building Industry Association of San Diego.
---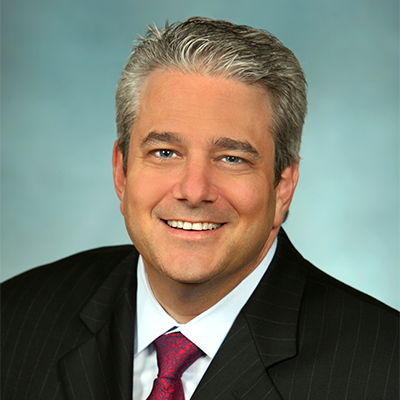 Andy Ratner
Andy is a Senior Vice President – Wealth Management and Wealth Advisor with RKG Wealth Management. He began his career with M.L. Stern, a regional bond firm, and joined the UBS family in 1994. Andy is a highly sophisticated municipal bond manager, and the foundation of his investment philosophy is principal preservation.
Andy and the RKG Wealth Management team provide family-office style investing for their clients. Their investment process begins with a thorough understanding of the client's balance sheet. An optimal asset allocation is then identified, with dual emphasis on risk management and total return. Fees are kept low to maximize after-tax returns. Andy and his team are committed to leveraging the resources of their global firm to meet the complex needs of their clientele.
Andy is very committed to philanthropy and his community involvement includes organizations such as Big Brothers Big Sisters of San Diego, the Jewish Community Foundation of San Diego, the United Jewish Federation, Hillel of San Diego, AJE of San Diego, Jewish Family Services and the Emilio Nares Foundation. Currently, Andy sits on the finance committee for the United Jewish Federation and the Board of the National Conflict Resolution Center. He is a recipient of the Foster Young Leadership Award and was honored as the 2002 Big Brothers Big Sisters and Man of the Year.