Community Heroes Program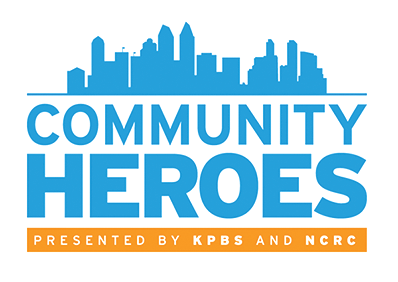 The Jewish Community Foundation is honored to partner with The San Diego Foundation to sponsor this initiative and recognize these outstanding Community Heroes throughout San Diego.
KPBS and the National Conflict Resolution Center recently launched a new local initiative: Community Heroes. The goal of Community Heroes is to honor ordinary individuals who give selflessly to benefit their community and have actively made it a better place.
KPBS and NCRC seek nominations for heroes from the public based on topics, ranging from health to poverty, from inequity to the environment. Four heroes are chosen annually, with the first already honored this past spring. In selecting the honorees, a committee of volunteers look for individuals who embody service and selflessness, who have shown a commitment to effectively collaborating with those around them, and who reflect the diversity of our region.
There will also be Community Conversations held with each of the heroes after they are selected and awarded. Please see below for more information.
Topic #1: Racial Justice and Equality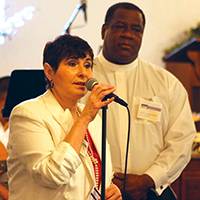 HERO #1:
Elizabeth Bustos
Bustos has spent decades promoting health and justice in Southeast San Diego.
Read the full story here.
Topic #2: Affordable Housing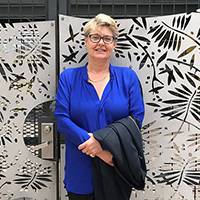 HERO #2:
Anne Wilson
The Community HousingWorks veteran sees affordable housing as a critical need in San Diego.
Read the full story here.
Topic #3: Immigration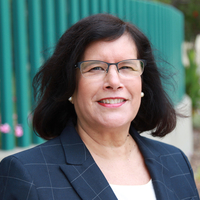 HERO #3:
Elizabeth Lopez
Elizabeth Lopez, Esq. is the Founder and Executive Director of the Southern California Immigration Project (SCIP).
Read the full story here.
Topic #4: Environmental Sustainability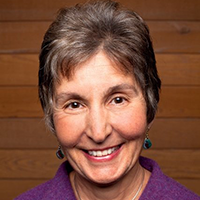 HERO #4:
Diane Takvorian
Diane Takvorian is executive director and co-founder of Environmental Health Coalition, an environmental justice organization based in the San Diego/Tijuana region.
Read the full story here.
Community Conversations
March 29, 2017:
Community Conversation with Elizabeth Bustos
See the video here:
Health Advocate Elizabeth Bustos Named KPBS Community Hero
June 29, 2017:
Community Conversation with Anne Wilson
See the video here:
Anne Wilson – San Diego Community Hero, Affordable Housing
September 8, 2017:
Community Hero Elizabeth Lopez
See the video here:
Attorney Elizabeth Lopez Named KPBS Community Hero for her Work with Asylum Seekers