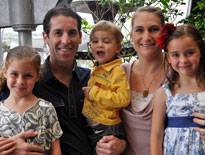 "It doesn't matter what income level or stage of life you are in, the Foundation just makes it so easy to give back." Graeme Gabriel
Graeme and Simone Gabriel
Foundation Fund Holders Since 2006
We moved back to San Diego in 2001, from Washington, D.C. We came back to be near our families who have all been active in the Jewish community for many years. I grew up in Congregation Beth El, and when I returned I joined the building committee in order to get involved. The Foundation was such a great partner in the synagogue's building process. I saw how helpful and professional the staff were no matter how small or large the task. I was very impressed.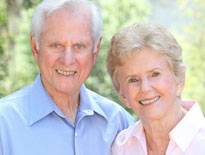 "Whatever the Foundation does, it's always first class." Ed Samiljan*
Rae and Ed* Samiljan
Foundation Fund Holders Since 1994
It's simple. It's easy. It's tax-wise. Rae and I started a fund at the Foundation, because all of our friends trusted the Foundation with their charitable funds. It was an excellent decision. I have full confidence in the Foundation staff; whatever it is, it always gets done right.
We also have our fund there, because the Foundation holds Jewish community assets and always assists us with new information that is relevant to our giving.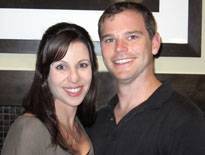 "For us, the Jewish Community Foundation is the full package: a service, an education and a community." Jessica Pressman
Jessica Pressman and Brad Lupien
Foundation Fund Holders Since 2012
We opened a Jewish Community Foundation fund because we want an education in giving. We recognize that we need to learn how to find and research worthy organizations, how to think about philanthropy (that is not limited to writing a check) and how to join a community of givers. We hope that we will one day have more to give, but for now, we are getting educated and situated in the giving world and in San Diego.
To learn more about Donor Advised Funds, please visit our FAQs page or call 858-279-2740.